Customer Favorites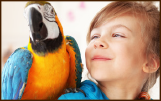 Your prices are excellent and your shipping rates are very fair. Thank you for keeping me on your mailing list, and for offering the best products at the best prices. This customer certainly does appreciate it.
- Kelly B., CA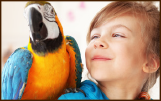 I wanted everyone to know that if you are debating about ordering from this company, I would highly suggest that you do it! I was VERY happy with my order 100%. The quality of the seed and millet is awesome! So don't hesitate about ordering from Great Companions. You won't regret it!
- Paula F., KS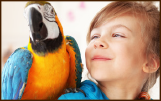 Thank you so much for always giving 100% to me and your other customers. It's always a pleasure doing business with Great Companions.
- Kathy W., KY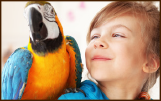 I won't feed anything but your own Great Companions seed mixes. Your seed mixes and in shell almonds are always so fresh and high in quality!
- Janet S., VT
1

2

3

4